Wide variety of chemicals for maintenance of pools & hot tubs
Advantages Of Using Pool Chemicals
AquaGon carries the right chemicals to keep your pool's water free of green algae all summer long. A swimming pool isn't just a place to swim – it's the centerpiece of your entire backyard experience where countless hours of memories with family and friends are realized. Whether you need to better eliminate harmful bacteria or keep your pool in smooth operation, our first-class inventory of pool chemicals will ensure a safe, relaxing oasis for those memories to take shape your way.
Improve Your Swimming Experience With Algaecide
Preventing algae is the key to a fun and beautiful swimming pool. Weaving algaecide into your regular sanitation regiment prevents algae growth and keeps your pool water sparkling. Our team of pool professionals can advise you on what type of algaecide to purchase, how to use it, how much to use, and how often to apply it. With our top-performing, budget-friendly algaecide and pool supplies, you can rest assured that your pool looks and feels like its absolute best.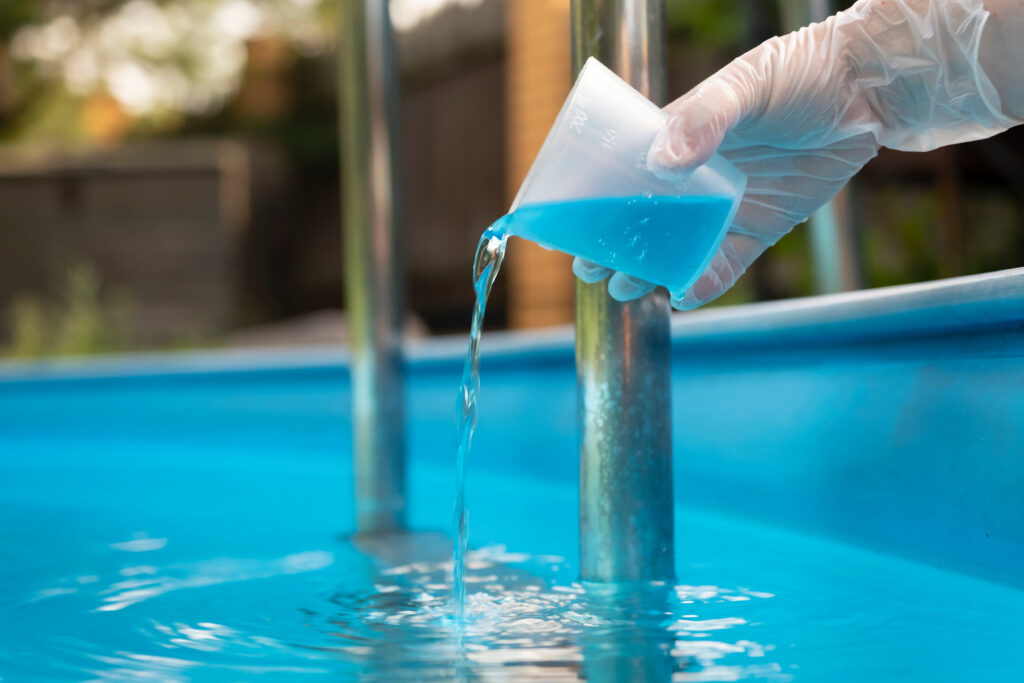 Benefits Of Pool Balancers
Pool water balancers are a pool's chemical custodians. Our dependable selection of balancers steady water circulation to help filter and prevent bacteria and algae growth to effectively maintain pool water chemistry. For almost 40 years, we've stayed up-to-date on the latest balancer technology to keep your pool's chemical levels in the proper range and guarantee a true fun-in-the-sun experience for your customers.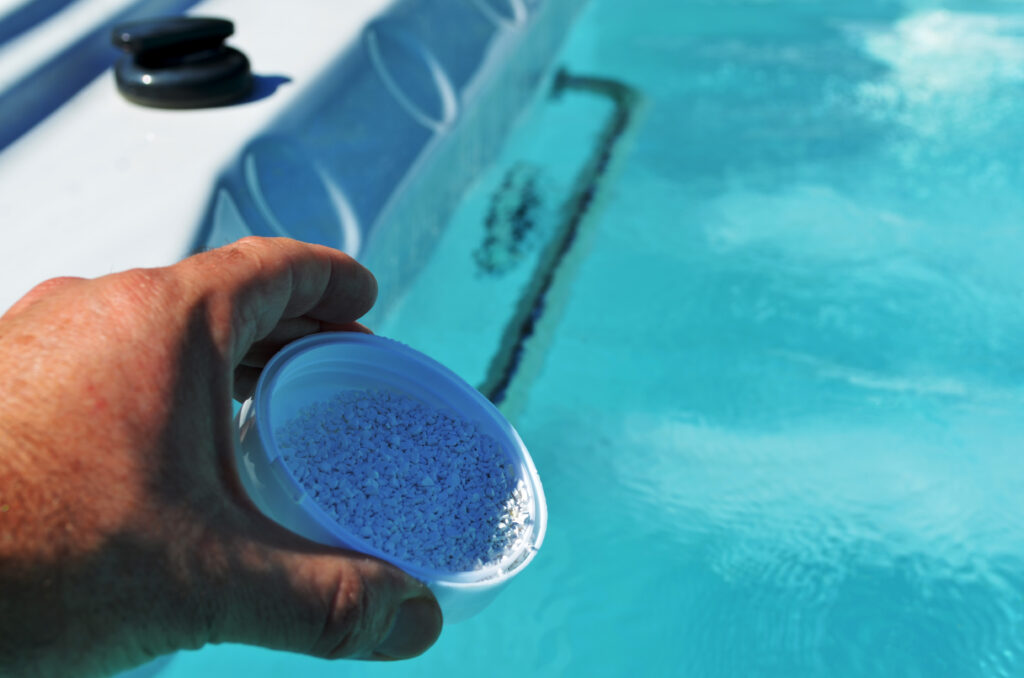 Optimize Your Pool's Freshness With Clarifiers
Depending on a filter to eliminate 100% of your pool's unwanted particles is like running on a treadmill with a corndog-it helps get things in shape, but it doesn't quite hit the mark. Some particles are just too atomized to detect and destroy. Adding clarifiers into the mix causes these tiny particles to clump together, allowing your filter to remove them through its regular process. Reimagine pool clarity and shop our selection of clarifiers today.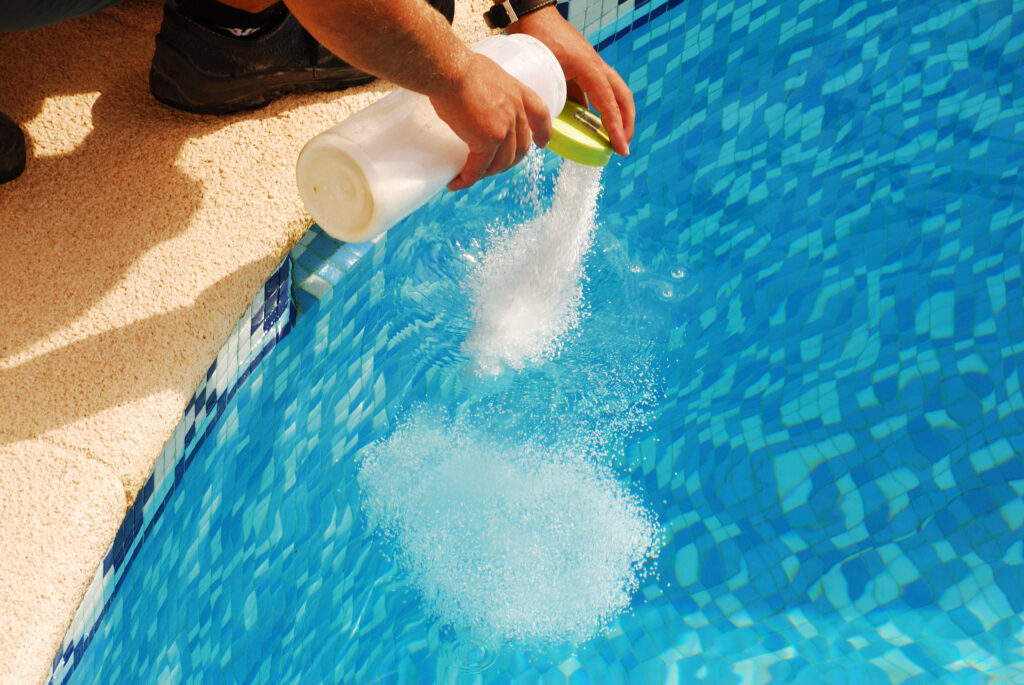 Sanitizers Provide A Safe, Clean Experience
Perfecting a regular pool maintenance schedule can prevent thousands of wasted dollars down the line. Our vast catalog of sanitizers kills bacteria and inhibits the spread of viruses, algae, pathogens, and other contaminants at the source. Fashion your customers with a long-lasting, safe aquatic experience with pool chemicals, pool shock, and chlorine tablets.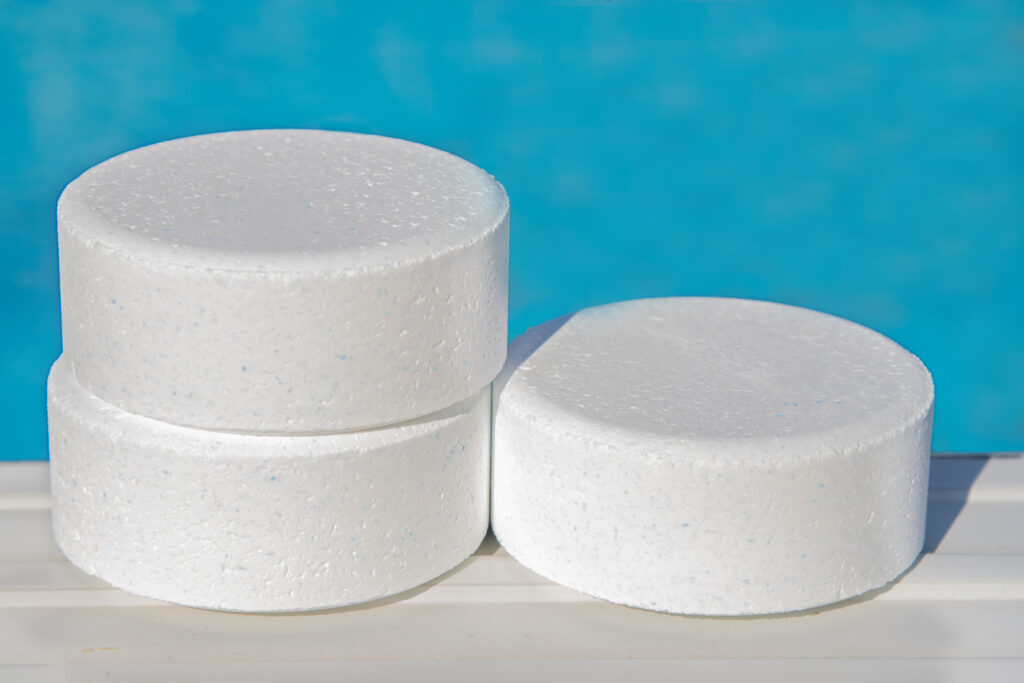 Our Testing Chemicals Ensure Safe Swimming
From test strips to pool test kits, our line of specialty testing chemicals can verify anything from algae build-up to an oxidized surface. Detecting amounts of chlorine, pH, alkalinity, or hardness has never been easier and more cost-effective. Our warehouse is stocked with enough product to guarantee free next-day delivery to keep your pool clean.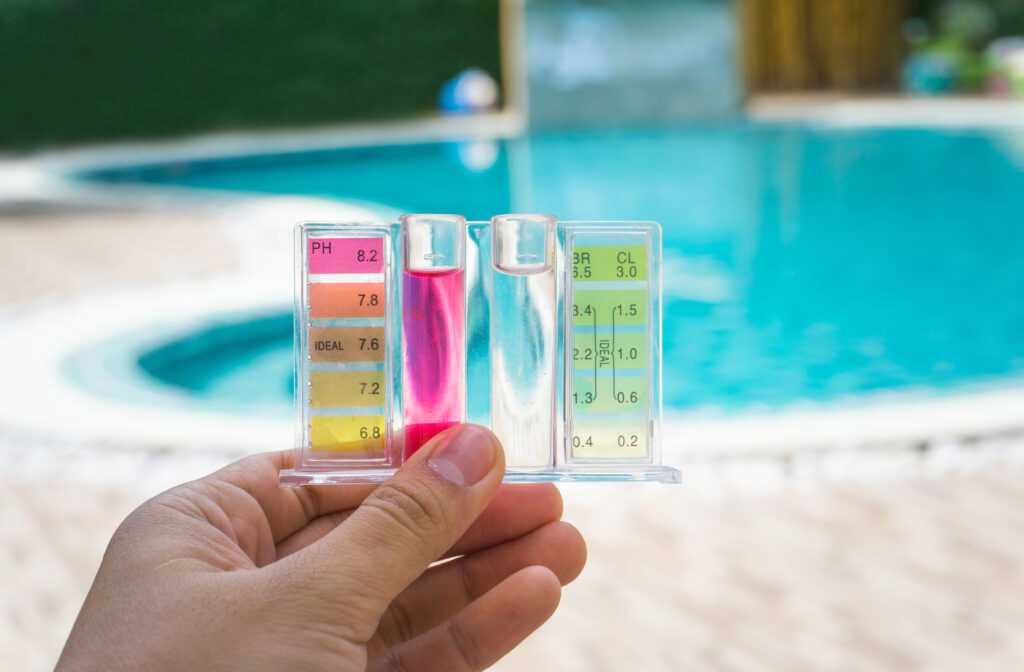 Treat Your Spa Pool With The Best – Determining which pool chemicals to sew into your pool maintenance routine is a task in itself. When you purchase our products, you purchase over 330 years of combined aquatic industry knowledge. From stabilized chlorine or unstabilized chlorine to pH increaser and pH decreaser, our experts can fit your pool with the ideal chemical to make your pool dazzle.
Specialty Pools Require Specialty Chemicals – Our vast inventory of specialty chemicals that includes pH increasers, pH decreasers, and metal removers will get you fast, reliable results. We carry products that make it easier for the filter to grab, are gentler on the skin, and don't degrade in the sun. Make the most of your specialty hydrotherapy pool or whirlpool today by going with the best.
Sequestering Agents Keep Your Pool In Top Shape – Unbalanced chemistry is swimming pool kryptonite that can ultimately lead to rust. By adding our top-shelf line of sequestering agents to treat pool water, you can reduce water hardness and temporarily protect the metals from oxidizing on the pool surface. Take advantage of our wide range of wholesale sequestering chemicals to pave your swimming sanctuary the smart way.